Here at palawanperfection.com we reviewed many travel apps and these are the ones we highly recommend.
Each Product We Feature Has Been Independently Selected And Reviewed By Our Editorial Team. If You Make A Purchase Using The Links Included, We May Earn Commission.
Here at palawanperfection.com we reviewed many travel apps and these are the ones we highly recommend.
Each Product We Feature Has Been Independently Selected And Reviewed By Our Editorial Team. If You Make A Purchase Using The Links Included, We May Earn Commission.
Currency Calculator
From USD
To GBP
A standard 220v electricity with mostly type A and B plugs (Standard American plugs). To avoid the hassle of having to buy new adaptors for everywhere you go, we recommend picking up a Universal Travel Adaptor before you leave.
An Extra Battery or Power Bank
There's nothing worse than being in the middle of a perfect photo opportunity, but powerless to capture it because of a dead  battery!
Despite being home to multiple dialects, Tagalog is considered as the National language. However, one of the most beautiful things about the Philippines is that almost everyone speaks English which makes it easier to communicate with the locals.
  Hello, please, thank you, nice to meet you, excuse me and sorry are some of my favorites.
Research the Country you are going to Visit.
Lately, the Philippines has been considered an unsafe country to visit due to the war of drugs that President Duterte has waged. Apart from this, there are also strong government warnings to avoid all travel to western and central Mindanao.
Most parts of the Philippines, especially the main tourist destinations are still very much safe to travel.
It comes in handy in many situations, for example if you're staying at a hostel with lockers.
Nationals from 151 countries may enter the Philippines without a visa and stay for a maximum of thirty (30) days, provided they are holders of a passport valid at least six (6) months beyond the period of stay in the Philippines, and present a return or outward bound ticket to their country of origin or to your next country of destination (They are quite strict with showing an outbound ticket so plan accordingly).
Carry Spare Passport Photos
Obtaining visas for certain countries can be a real pain, and some can require multiple passport sized photos.
Before you leave your home country, get a bunch of passports sized photos (10?) printed up and bring them with you, just in case. 
Wherever you are in the Philippines, there is a chance that a big party, festival, or fiestas (local celebration) likely going on. It is very common for people to invite complete strangers to join in on the fun. In Palawan the main ones are Balayong Festival
Pista Y ang Kagueban
Love Affair with Nature.
 These festivals generally comprise of big street parades with locals showing off their indigenous native costumes. Expect to have lots of street dancing, and local rum drinking.
Wake Up Early To Avoid Crowds
Although it is still considered cheap, compared to other Southeast Asian countries, the Philippines is still slightly more expensive with accommodation usually being the biggest expense. A comfortable budget would be around $30-40 a day, depending on your travel style.
An Extra Credit & ATM Card
Having your bank card details stolen can suck, but especially if it happens when you're visiting a foreign country. If your card gets frozen, stolen, or the ATM machine eats it, you're screwed! Unless you happen to carry backup cards…
An important travel banking tip is to pack a 2nd bank account/debit card plus a backup credit card, which you keep separate from your wallet. This way, if your wallet gets stolen, or your ATM card gets declined, you are still able to have access to money during your travels.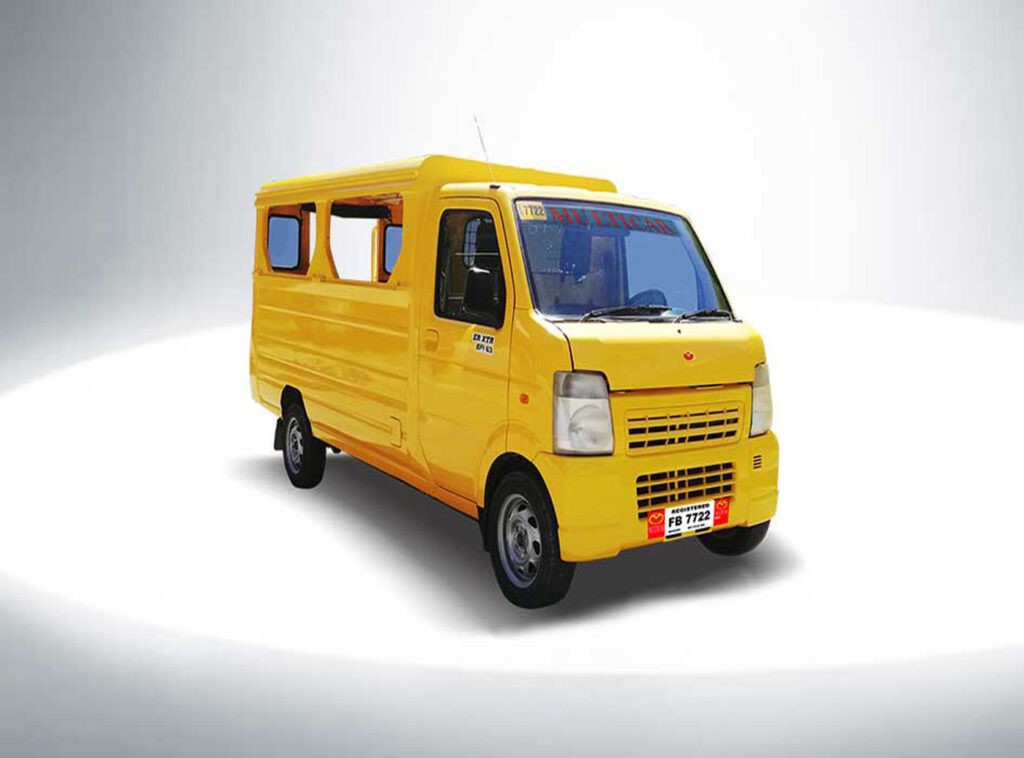 Transport from one place to the next can be a mission due to it being an archipelago. If you have limited time, flying from one island to the next is essential. If you have more time and feel adventurous then I would recommend the Ferry, you can meet great people and experience some incredible views. Buses, Multicab are plentiful as well as trikes. Renting a car, van, scooter or motorcycle is very common. Most International Drivers licenses are acceptable.
Pack Ear Plugs & An Eye Mask
This travel tip should actually be #1 on the list. I love my earplugs! Muffle the sounds of crying babies, drunk passengers, barking dogs, honking horns, dormitory sex and more. A traveler's best friend.
Bring Your Own Filtered Water Bottle
Book The Cheapest Flights
Flying can often be one of the most expensive parts of an international trip. But with practice, you can learn how to book super cheap flights and save tons of money. For example, by booking 2-3 months in advance.
Sign up for cheap ticket alerts, keep an eye on mistake fares, and take a look at alternative airports that might be near your final destination.
Using a good airfare search engine is one of the easiest ways to find the cheapest flights possible. These sites search for tickets across many different airlines, and offer helpful tools like price prediction, price maps based on destinations, fare alerts by email, and more.
It's a good idea to check multiple flight search engines before you book a ticket though. You never know which site may have the best price for flights.
Some search engines offer better deals than others — so here are my top 5 that I use (in order) whenever I'm searching for my next flight.
In addition to searching on multiple flight search engines, I also recommend you set up fare alerts for each one.
Punch in the details about your intended destination, a range of dates, and let the website alert you via email when prices drop.
There are also a few secret airfare hunting websites that scour the internet for the best deals possible, doing all the digging work for you.
Scott's Cheap Flights is a great service I use that hires a whole team of people to look for hidden airfare discounts. You can try them out for free to see if its worth getting a paid subscription. It is!
What is an error or mistake fare? Basically, airlines frequently make mistakes when they price out certain routes.
If you check these sites regularly, or sign up for their newsletters, you can get lucky and score some huge flight deals that other people may never see!
Best Days To Fly The best days to depart seem to be Tuesday, Wednesday, or Saturday because they're off-peak with less passengers and lower airfares.
Another way to save money on tickets is by flying during the off-season, or shoulder seasons, when there will be less demand
Early morning flights or red-eyes (overnight) will usually be cheaper too.
Book The Cheapest Flights
Join Major Airline Newsletters
The best airfare deals are often available on the airlines' own web sites, and many come in the form of promo codes and special offers.
Signing up to the airline's newsletter gives you access to these deals, sometimes as big as 50% off the published fares!
Some airlines require you to be a part of their loyalty program to sign up for these special newsletters. 
If you sign up for a bunch of airline newsletters like this, I recommend using your email filters to automatically move the emails into a specific folder so your inbox doesn't get overrun.
Check Alternative Airports
If you happen to live near a few airports, remember to check the fares for each of them, as well as alternative airports or large hubs near your intended destination.
Sometimes traveling by bus to or from a different airport can save you a lot of money on flights.
In addition to searching the major airline booking sites, check which budget airlines (low cost carriers) fly to your intended travel destination. You may be surprised at just how cheap these flights can be…
Budget airlines are able to charge less for flights because they don't offer all the fancy services of the major airlines (or they charge extra for them). Things like free checked bags, snacks, drinks, extra legroom, etc.
Book Flight Legs Separately
For long-distance flights, it can pay to book different legs separately rather than all at once. 
You may even save money on the same exact itinerary, just booking each section independently. Or by booking two one way tickets instead of one round trip. Spend 30 minutes experimenting and see what you come up with.
Remember though, it's important to keep an eye on arrival & departure times for these flights to give yourself enough time to transfer. Otherwise you might miss your flight!
Fly Free With Credit Card Miles
When you sign up for the right travel rewards credit cards, and use them wisely, it's easier than you might think to save up enough miles for a free flight — you only pay for taxes.
No matter how excited you are for your trip, you should never rush through booking flights or it could really cost you.
You should make sure the dates and airports are correct, but it's equally important to double check that the name on your ticket matches your travel documents exactly — especially if you're flying internationally. If you don't, you're risking exorbitant change fees or even having to completely re-book your trip. To avoid all of that, do yourself a favor by taking a moment to confirm your whole name (as it appears on your driver's license and/or passport) is correct. There's nothing worse than finally getting up to security only to be turned away because you forgot to add your middle name, or someone who booked a ticket for you misspelled something.
Include all your names.
If you like to go by a nickname, remember this isn't going to fly when traveling. You have to include every part of your legal name. When you hand your boarding pass to the airport security agent, your name should be the same as on your identification.
 booking on the airline's website.
For those who already made the mistake of inputting a name that doesn't match your passport or driver's license, call the airline ASAP. If you catch your error ahead of time, sometimes they'll let you change it with only a warning or a small fee. From my experience, they'll be more lenient if you booked tickets directly on their site.
 24 hours.
Regulations require that airlines refund your ticket if you change your mind within 24 hours. It's not a ton of time to recognize any oversight, but it's better than nothing.
Be extra careful if someone else is booking your ticket.
While having another person take care of travel arrangements for you is nice, you can't put the blame on them at the gate if they mess up your name. Whether you're traveling on business and your company is doing the booking for you, or your significant other is handling it, remind them of your full name, as it's written on your passport, so there's no miscommunication.
These Tricks Could Help You Get Your Luggage First at Baggage Claim.
One of the ways to do this is by asking the representative at the check-in counter to attach a fragile sticker to your bag. Bags that are marked as fragile will typically be loaded later and come out before the other bags. Plus, they're also likely to get less wear and tear. The downside with this tactic though is that once in a while, these stickers may not be seen or noticed by staff.
"Bags will always be loaded front to back on the bag carts, so if you check in last, your bags will be in the last bag cart, which will make them the last on the aircraft, and the first off the aircraft at your destination," 
"If they are the first off the aircraft, they will most likely be the first on the bag carts and then the first to be unloaded at baggage claim."
You'll want to note that loading and unloading systems can sometimes vary depending on the airline, aircraft, or baggage handling team, which is why in some cases, those who check in last may not get their bag first.
Two surefire ways to guarantee your bags arrive before others is by either booking a first or business class flight, or by joining an airline's frequent flier club to receive a priority tag on your bag.
Wear comfortable Clothes & Pack accordingly. Especially Shoes.
Write Down The Address Of Your Hotel
Sometimes, after a long flight playing games on your smartphone, your battery could end up dead. And if you didn't write down the address of where you're staying, how will you tell/show the taxi driver?
Be Flexible & Don't Over Plan
My advice is to pick a starting point, 1 or 2 must-do activities, and an ending point (or not). Then just let the universe determine the rest. Be flexible and open to change your plans if you learn about something along the way!