Palawan's Top Kite Boarding
Palawan has many great Kite Boarding Places to let it all hangout!
In the Philippines there are two seasons. You have the dry season and wind and swell come from the North -East, they call this Amihan and runs from December to May. The second  season they call the wet season where the wind and swell then come from the South-West, which they call Habagat and runs from June to November.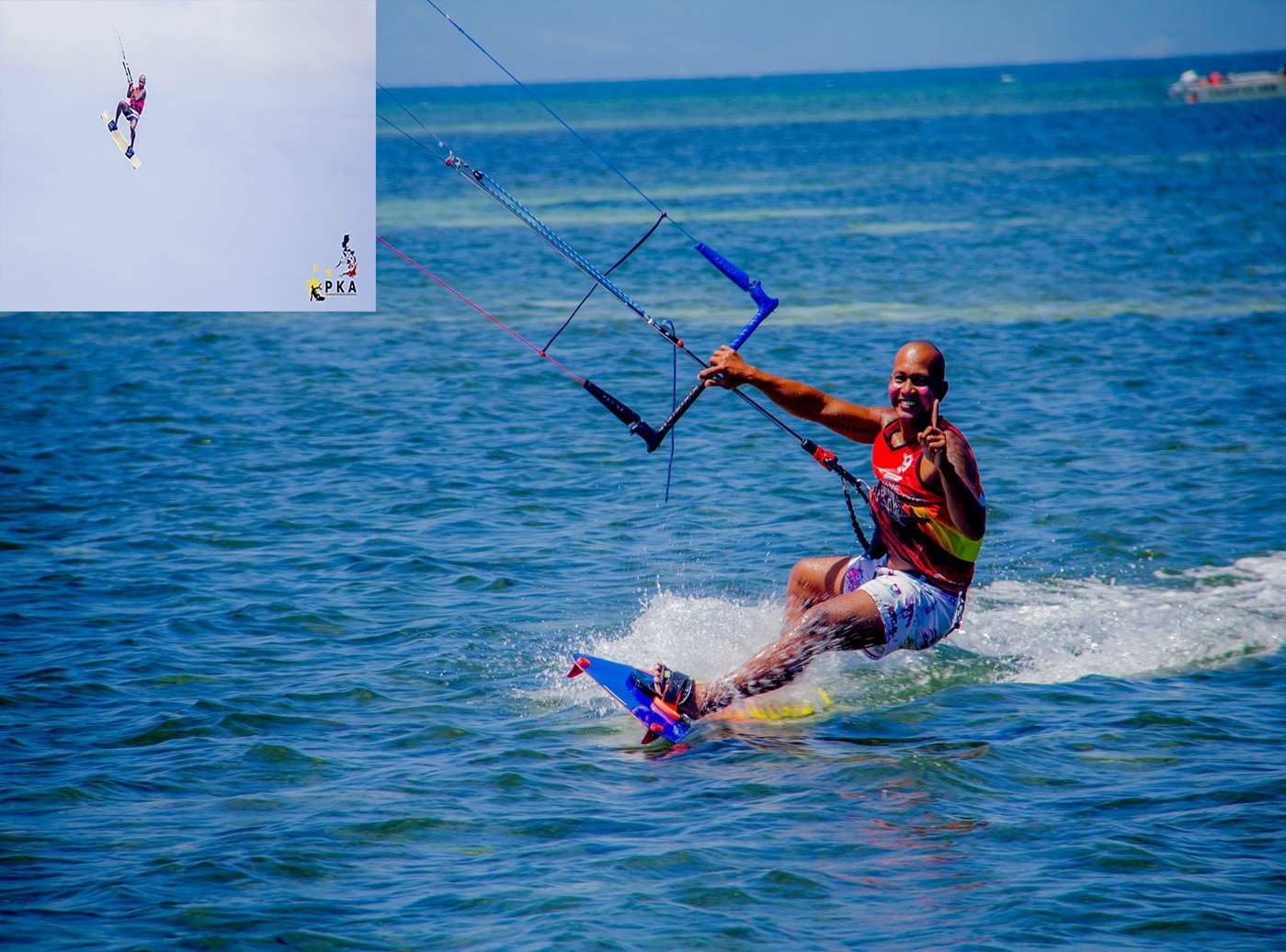 Our remote beach location has the ideal wind during the Amihan season (November to April) to learn or advance your kite boarding skills. No crowds, just a sandy bottom and flat water. We are located on the East Coast of the municipality of El Nido, 55 minutes away from the town of El Nido.
Our pristine beach makes for a perfect day trip for kiters and non-kiters alike. Or, maybe you will choose to stay a few days…
We are located within Qi Palawan Resort. Non-hotel guests with their own equipment are subject to a minimum expenditure in the hotel of 700 pesos per person (not an entrance fee, this can be spent on goods and services).
Kite Boarding @ Bamboo Private Islands
Your paradise for rent. Fresh seafood, 100% pesticide free produce, eco friendly activities. Mindful island living for your utmost pleasure.
Bamboo private islands is a soulful getaway for individuals, couples, and families who are seeking an authentic experience . Bamboo Private Island is all about being kind to yourself and being kind to nature. Recharge, reboot, and rejuvenate.
Kiters we are waiting for you from December 15 to March 15, when Amihan is on!
Kite & Surf Centre at Amanpulo
With an exquisite crystal clear lagoon offering moderate waves and strong consistent winds, Amanpulo is a kite surfer's paradise. Kite surfers of all levels can launch right from the beach and hone their skills on the lagoon's vast expanse of shallow turquoise water with a sandy bottom and moderate waves. 
Strategically located to catch the windsport-ideal amihan (northeasterly wind) from December to March, the island also benefits from the venturi caused by larger neighboring islands.
Instructors 
In collaboration with Naish, some of the world's most accomplished kite surfers gather on Pamalican Island, sharing their expertise and tales of the high seas with Amanpulo guests. Lessons are comprehensive and personally tailored to skill levels. 
Amihan Kite Windsurf Cafe
Our Island tours offer all the above – Here's a recap of what you get with this complete package:
» Accommodation on a white-beach-private-island, our home-kite-spot. The island is surrounded by a large reef, perfect for snorkeling. Guests stay in "Bahay Kubos" (traditional Filipino-style bungalows), ideal for a tropical island experience.
Daily trips and downwinders to different kite spots, depending on weather and preferences of the riders
» Instructor on board for beginners, we teach from a boat to get you on the board in no time!
» Instructor on board to improve your freestyle abilities.
Surf and Skate Duli El-Nido By Kiteclub Palawan
The Best of 2 Sports are in one place and that place is at Duli Beach.
Both seasons and their swells give a consistent break at Duli Beach which makes it a great spot for surfing. The sandy slope gives a nice beach break, so beginner, pro and everything in between.  The beach has on average seven months per year nice waves for surfing and is still pretty much secluded.
Surfing Lesson / Skateboarding /Music / Cold Beers / Good Vibes