Narra is a 1st class municipality in southern Palawan Dubbed as the "Tiger Municipality of Palawan" due to its vast natural resources, and "rice granary of Palawan". It has 31 barangays. According to the 2020 census, it has a population of 77,948 people. It is 95 kilometers from Puerto Princesa.
Narra stands for National Resettlement Rehabilitation Administration
Dreamcare Wellness Salon and Gown & Suit Rentals
Top Things To Discover in Narra
Located in the southern part of Palawan , a tranquil town surrounded by lush forests and pristine beaches. Great for nature lover's, and for travelers looking for something off the beaten path
Rasa Island Wildlife Sanctuary
This small island near the coast of Narra Municipality, Palawan.
Rasa Island is home to the best studied Philippine Cockatoo population. Nesting success and population development are closely monitored. Present and increasing impacts of climate change become discernible during very dry years, so little food is available that without intervention all hatchlings would die of starvation. Wildlife wardens then climb nest trees several times daily to supplement the food of the hatchlings. If too many nests are affected, birds need to be rescued and hand-raised in Katala Institute. The latter individuals are then available for translocation into other suitable habitats.
From Puerto Princesa City, take a less than two-hour van ride to Narra. Get off the national highway in Barangay Malatgao and charter a tricycle going to Estrella Falls in Barangay Estrella Village.San Jose terminal. Situated at the base of Mt. Victoria, Estrella Falls is a tourist favorite as it never loses its charm year-round. The town's iconic waterfalls was declared a hall of famer in the regional search for the cleanest inland water body. If you've got more days to spare, you can make Estrella Falls as your jump-off point when you chase 63 more waterfalls up in the mountain! PhP600 (includes entrance fee and allowance for cost)
Bato-Bato Hot Spring Resort is a Spa 
San Isidro, Narra, Puerto Princesa South Road,
111 km. from downtown Puerto Princesa. On a bike it will take about 2 hours. Narra is also accessible by bus or minivan from the bus terminal
You  can enjoy a day at the San Isidro Hot Spring and relax in its warm waters and peaceful atmosphere with comfortable huts
Also known as Isla Arena Turtle Sanctuary. Home to the endangered Pawikan (native sea turtles).
Nestled in Narra, a coastal municipality of Palawan, Arena Island sits on a thriving coral reef, home to a diverse marine life and resources. Enjoy the pristine waters while snorkeling and diving. Its white sand beach entices guests and visitors to explore, swim and be one with the original residents   of the island, the Pawikans
Hanbees Garden INN
 |
Hanbees Garden INN is
a newly open Tourist Inn here in Puerto Princesa Palawan..
we also make packages for tours..
 Fanta Lodge | Fanta Lodge is located in Puerto Princesa, Palawan offering affordable dorms and private rooms. With complimentary breakfast You will have a peaceful stay in this beautiful place.
Dorms from $3 USD & Private room from $9 USD
Aziza Paradise Hotel | Living up to its name, Aziza Paradise Hotel in Puerto Princesa, Palawan, Philippines gives a taste of a lush and carefree haven through nature-inspired interiors, excellent service, and eco-friendly practices.
Best Western Plus The Ivywall Hotel  |Best Western Plus The Ivywall Hotel This is a modern hotel situated in the heart of uptown Puerto Princesa with amenities which makes it the perfect place for you if you are on the island for both business or leisure. The hotel is also easily accessible with friendly staff that will make you feel like royalty.
Get your trip off to a great start with a stay at this property, which offers car park free of charge. Conveniently situated in the Narra part of Palawan, this property puts you close to attractions and interesting dining options. Don't leave before paying a visit to the famous Puerto Princesa Underground River. As an added bonus, outdoor pool is provided on-site to conveniently serve your needs.
Puerto Princesa City International Airport PPS Arrivals & Departures
Operates once a week sailing from Manila to Puerto Princesa and vice versa.
Price per person starting from 1300. pesos
Public Transportation: There are many transportation companies operating a daily shuttle service from Puerto Princesa's, Irawan Bus Terminalto Narra. The journey typically takes around 2.5 to 3 hours.
Private Transfer: For a quick and hassle-free journey from Puerto Princesa to Narra, a private van is the best option
You can take a shared Van  for 2 – 3 hrs
Depending on traffic.
The cost is approximately
600p – 700p. per person.
Private Van : 6000p – 7000p
Irawan Bus Terminal: can be reached by tricycle. Distance from the airport to the terminal is 22 km. Cost about 150 — 200 pesos for one-two persons.
Private Hire:
You can hire a private car or van
for 2-3hrs
Depending on traffic.
The cost is approximately
600p – 700p. per person.
Private Car or Van : 2500p – 7000p
Irawan Bus Terminal: can be reached by tricycle. Distance from the airport to the terminal is 22 km. Cost about 150 — 200 pesos for one-two persons.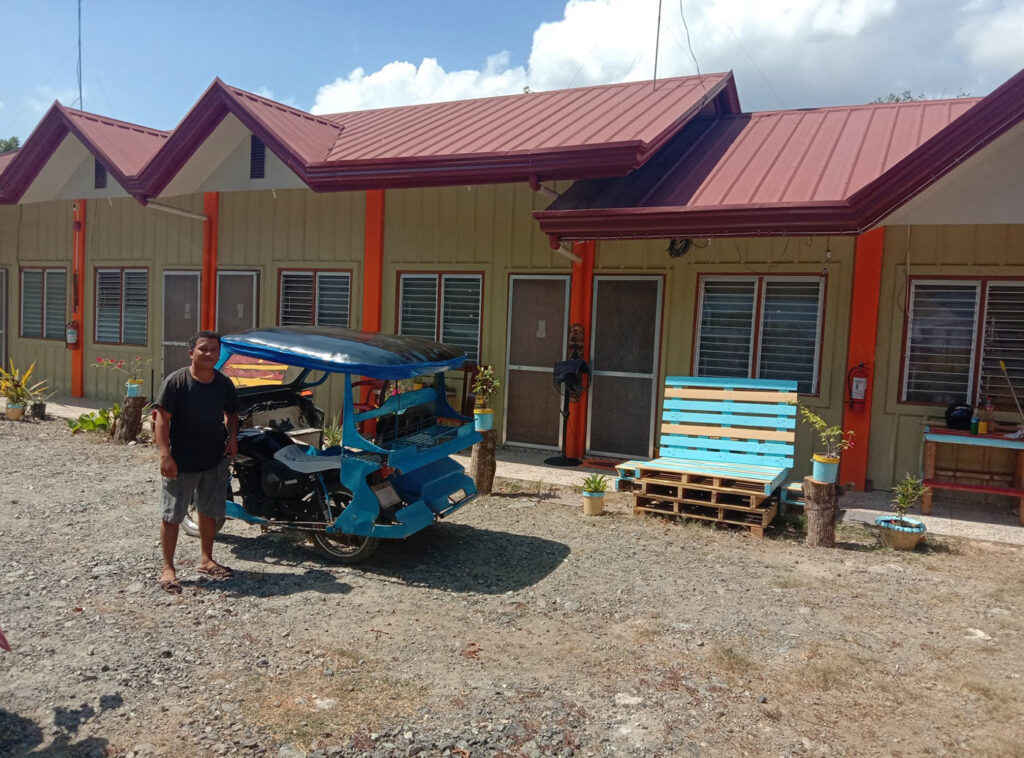 It's a pretty small town and most things to do in Narra can be reached by foot.
You can also hire a Trike, they are pretty inexpensive , just make sure you are in agreement with the driver so there is no misunderstanding.
Head for the white sandy beaches, make a beeline for many island hopping tours or soak up beach café culture in a friendly town. Diverse scenery and unique culture mean there is a wide range of distinct places to visit in Narra.
Voted for the fourth year in a row as the Worlds Best Island in 2020, by T&L magazine and in the top diving destinations in the world
Palawan consists of 1,780 islands of pristine white beaches, dramatic rock formations, secret coves, and underground mysteries. An untamed land, a nature lover's paradise, and an adventurer's dream: 
Palawan certainly lives up to its image as the last frontier, what are you waiting for?